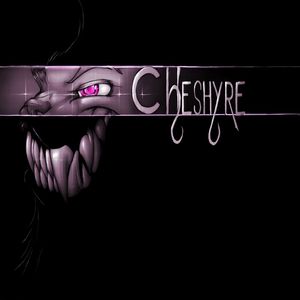 Random quotes of Floob
""...you've already made that as hard as it can get with how good the song sounds. Really love the leitmotif it shares with MC9.5, which I absolutely love and listened to before you destroyed my passion for it with this new banger, love the parts of the song as it is sectioned, wherein each encapsulates a thematic idea, almost like a text is subdivided into paragraphs per thought. Man, it's just too damn good for my ear."" - Instagram Badass and responsible Floober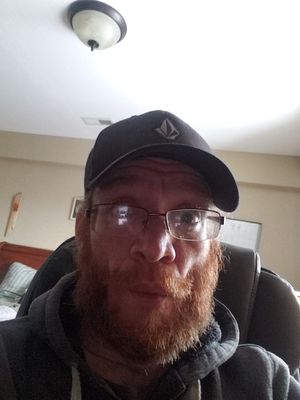 WHO IS CHESHYRE
And how do we get that beard off of him?
greetings, my name is Cheshyre
I am a musician who has garnered some popularity through my soundtracks for the Madness Combat series created by Krinkels. I started this journey by making soundtracks for krinkels' animations and I simply can't believe how far we've come. not only have i had the great honor of creating the soundtrack for the original video game series, created by Krinkels. i also was invited to help make the soundtrack for our latest game: madness: project nexus along with Krinkels, Swain, and Locknar, which is for sale right now on steam. Throughout these projects I have also released quite a few solo albums, which you can find further down the page. I have been lucky enough to have gained a following on youtube where I post music videos, am starting a tutorial series, and occasionally livestream and hang out with the greatest fans on earth. i have continued to take commisions for soundtracks but my real passion lies in my solo and collaborative work. i was invited to be in not one, but two collaborative albums with some incredibly talented musicians, which we uploaded to the internet for free. those albums were released on madness day of 2020 and 2021. you can find them streaming on youtube: 
I have also recently decided to reinvest some effort into my previously failed attempts to write a blog and record a podcast. when i look back on all of this it just doesn't seem real. i could never have made it this far without the unending support from my family, my friends and loved ones, and the absolute legends that keep coming back for more: my fans. i am humbled every single day by my successes and try to learn every single day from my failures. my ultimate goal is to use music as a way to help those of us with mental health issues, traumatic past experiences, or anyone who has ever felt isolated and alone. music has that mysterious ability to speak to something that we can't define. my life's pursuit is to figure out how to speak back. 
welcome to cheshyre.com, i hope you enjoy yourself!
love and respect, 
cheshyre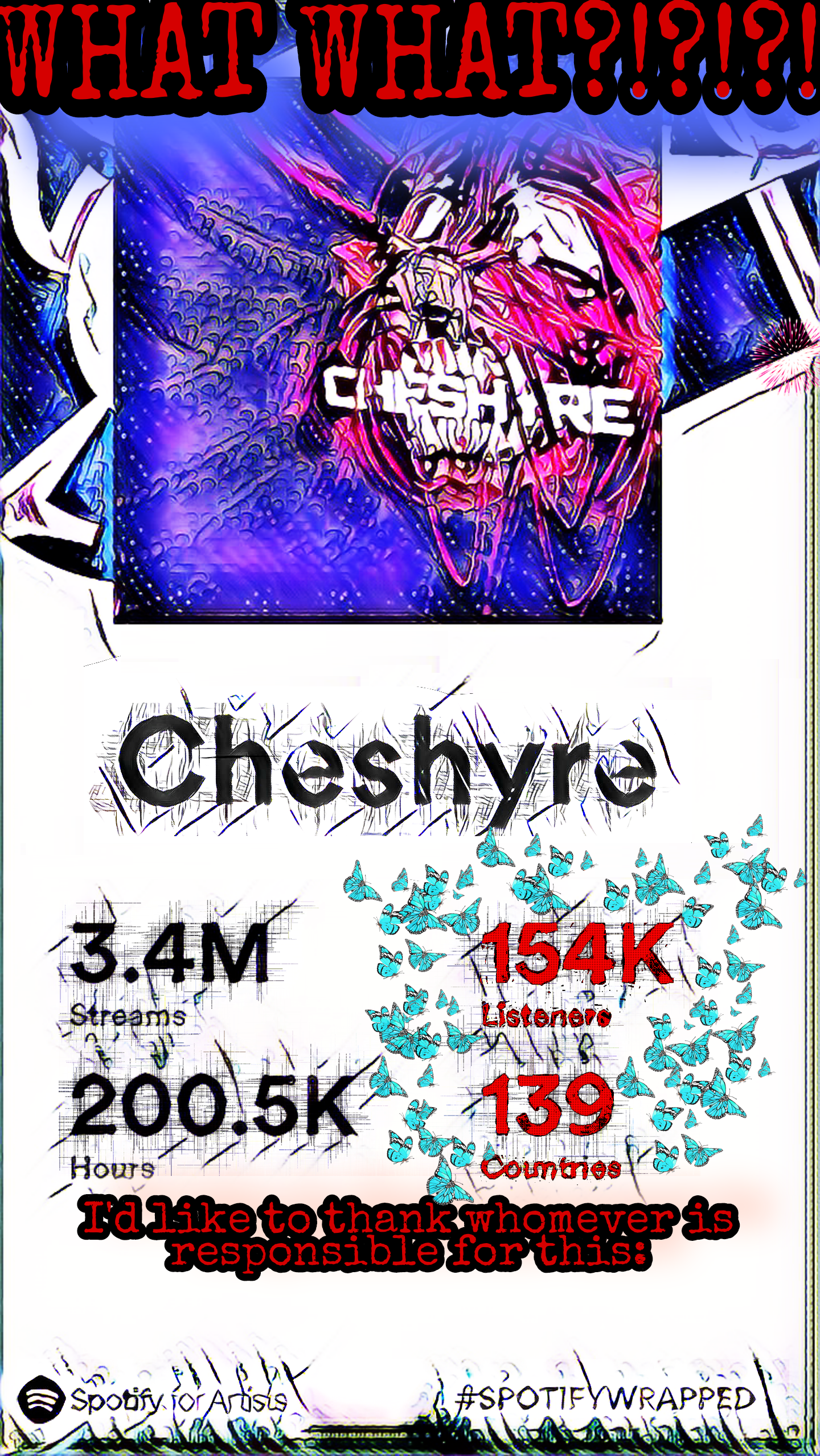 IF YOU LIKE MY MUSIC, WHY NOT CHECK OUT THE SOFTWARE THAT I USE TO MAKE IT? IF YOU DECIDE TO SCOOP IT UP THEN SWING ON BY MY YOUTUBE CHANNEL AND I'LL HELP YOU LEARN HOW TO USE IT! REALLY?!? YES!! JUST FOLLOW THiS LINK DOWN HERE AND YOU CAN SEE Which FL STUDIO EDITION WOULD WORK BEST FOR you...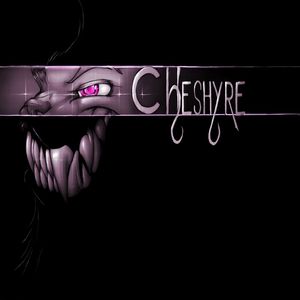 Discography
The Rise of the Cheshyre
Cheshyre
The 2nd Album from Cheshyre! I hope you love it!
Read more…
0:00/4:56

0:00/5:01

0:00/2:37

0:00/3:40

0:00/4:38

0:00/3:31

0:00/4:48

0:00/4:02

0:00/4:00

0:00/9:00

0:00/5:36
The Return of the Cheshyre
Cheshyre
Halloween 2011 soundtrack! Crank it up and scare your neighbors!!! (Do not purchase until there is a total of 10 tracks!!)
Read more…
0:00/5:08

0:00/5:41

0:00/5:11

0:00/3:04

0:00/3:24

0:00/5:24

0:00/5:56

0:00/4:20

0:00/4:50

0:00/5:27
Madness: Project Nexus Soundtrack
Cheshyre
0:00/2:37

0:00/1:41

0:00/2:53

0:00/2:11

0:00/3:48

0:00/2:34

0:00/3:56

0:00/3:01

0:00/3:52
This album was created during the most difficult time in my life. I hope that you enjoy my blood, sweat, and tears in musical form!
Read more…
Madness Project Nexus (Original Video Game Soundtrack) Cheshyre Edition
Cheshyre
My part of the soundtrack to the much awaited video game: Madness Project Nexus!
Read more…
0:00/3:49

0:00/2:42

0:00/3:59

0:00/2:36

0:00/3:12

0:00/4:06

0:00/4:22

0:00/4:42

0:00/3:50

0:00/4:58

0:00/1:43

0:00/5:10

0:00/5:08

0:00/2:42

0:00/4:25

0:00/4:22

0:00/3:56

0:00/4:55

0:00/1:33

0:00/3:22

0:00/3:40

0:00/3:42

0:00/1:59

0:00/2:27
The soundtrack to an asylum for the criminally insane. Each song represents another patient stuck forever behind the walls of their own cells.

A special thanks to Not a Magician for helping me come up with the album title!
Read more…
0:00/8:16

0:00/5:17

0:00/6:09

0:00/4:11

0:00/4:20

0:00/6:22

0:00/7:41

0:00/4:50

0:00/8:44

0:00/4:34
The 1st of its kind. The editing and mastering could use an update but this is where it all began. Floob to the "rough around the edges" soundtrack that birthed the music to Madness Combat whilst also filling children across the globe with wondrous terror dreams.
Read more…